Carbone Nissan is Proud to Support our Greater Utica Community
Carbone Nissan Supports St. Margaret's Emmaus House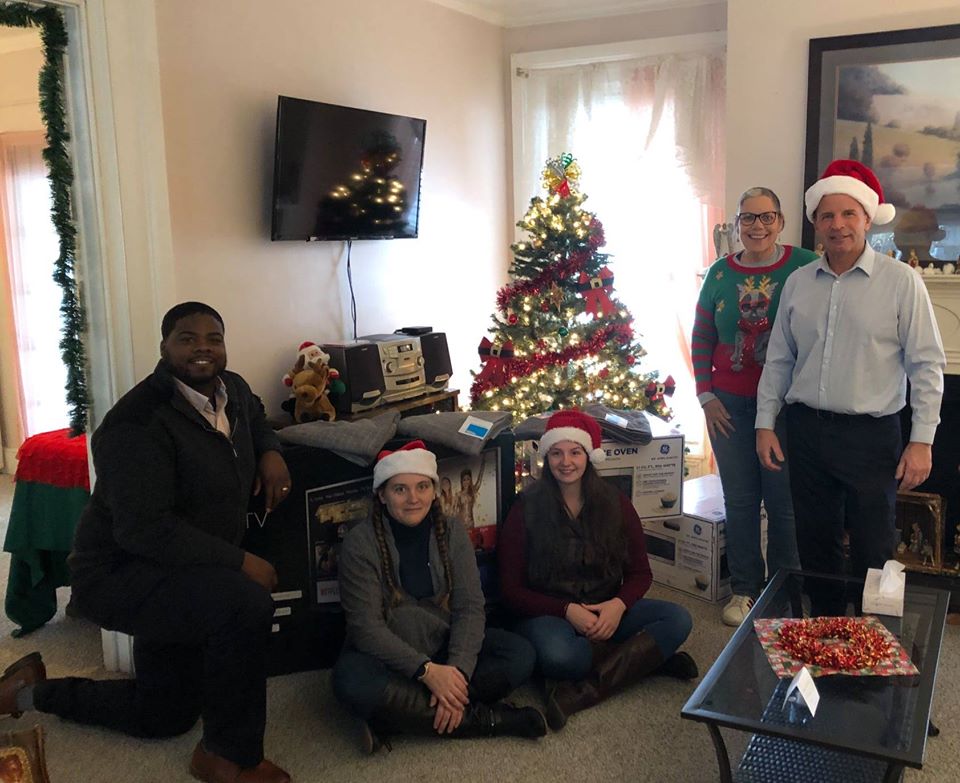 In December 2019, Carbone Nissan donated TVs, microwaves, towels, and other essentials to the St. Margaret's Corporation for the ladies and children at the Emmaus House. The donation allows women and children seeking refuge or solace at the Emmaus house a better time spent and allows them to relax and feel at home. Pictured are members and staff of Emmaus House with GM of Carbone Nissan.
About the Emmaus House
The Emmaus House was founded by the Sisters of St. Margaret in 1983. It is located on Kemble Street in the City of Utica. The House provides temporary emergency shelter to over 12,000 women and children. Many of the women come feeling alone and have lost their sense of trust in others. Emmaus House provides a warm, comfortable home-like environment for the women and children. Guests are provided not only shelter, but meals, toiletries, and the love and encouragement needed to rebuild their lives.
To learn more about St, Margaret's Corporation, visit St. Margaret's Emmaus House online.
Make an Inquiry